LEADBOX'S CONTRIBUTIONS TOWARDS GIGIE'S ADVANCEMENT
LEADBOX helps in Optimizing their sales & marketing via automated Chatbots It adopts a rewarding approach that is both successful and long-lasting. Providing the finest possible client experience that builds brand loyalty for customers' car wash and, eventually, increases the business. As a result, LEADBOX has proven to be a valuable asset in the following ways:-
Partnering with Leadbox is nothing short of a revelation for our company. We were previously floundering with outdated technology, but the team at Leadbox effortlessly navigated us towards a cuttingedge solution. Their unparalleled expertise and attention to detail resulted in a finished product that exceeded all of our expectations .
GIGIE is a 'value for money, ecofriendly, and expert care' product. GIGIE follows through on its promises. The highest quality standards, effective customer relationship management, simple processes, proper training, and a 24-hour turnaround time on complaint resolution make us the brand to trust. GIGIE's fundamental values are Integrity, Commitment, Teamwork, and Innovation.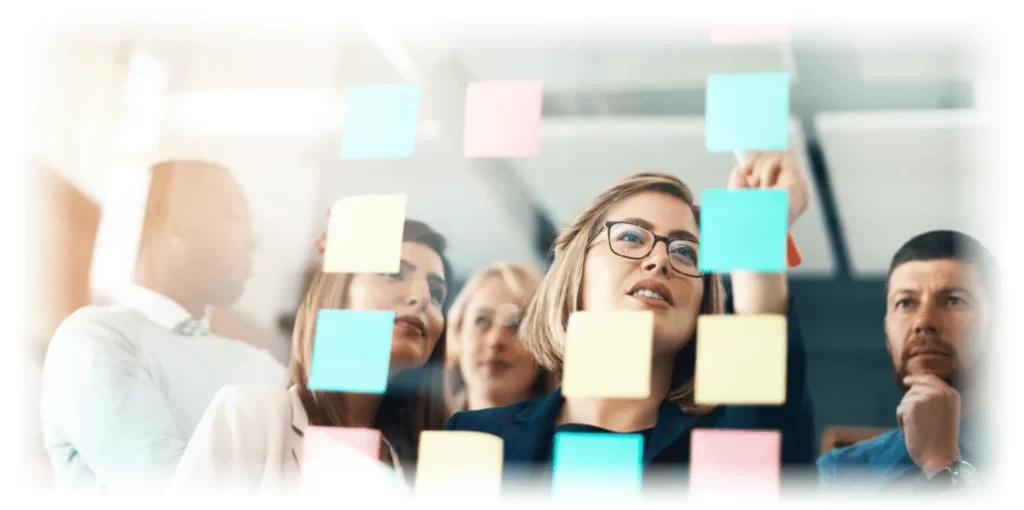 GIGIE encounters numerous challenges in the areas of promotion, customer communication, and data collection without LEADBOX. Using traditional marketing methods can be both time consuming and costly. In addition, manually managing customer inquiries and appointments can be burdensome.
Ultimately, GIGIE may have difficulty collecting customer feedback and obtaining data on their services, which are crucial for the growth and
improvement of the business.
LEADBOX allows GIGIE to effectively reach and promote their services to potential customers. This handy tools assist in the organization and management of customer inquiries and appointments, streamlining the operations of the business. Furthermore, this chatbots enabled the collection of valuable customer feedback, Collecting data on services can aid in business growth and improvement.
In general, running a business requires a lot of time, effort, and money but when it comes to cleaning, it can present an entire host of its unique problems/challenges. Here are some challenges, listed below faced by GIGIE:
From the drastic changes in advertising methods, it is no secret that many businesses are failing to keep up with the fast digital era. GIGIE also faced similar challenges, they were not able to advertise their business to every door/people and community. They used the traditional manual method by installing kiosks at different places, but later on, they were facing problems with kiosks that were not able to update their information anytime wherever they want. They were not able to monitor the amount of engagement, In addition to this, Uncertainty in customer engagement, sometimes GIGIE was not able to cater to every client at a particular point.
In an era of changing customer needs, distributed support channels, and tough competition it's critical to provide excellent and timely customer support. Customer support was one of the challenges that they were majorly facing, businesses seek to assist a customer who requires special assistance, but the procedure GIGIE was facing at that time was manual. Hence, they were not able to resolve every customer's problem. Customer support is not the backseat role – it demands attention to detail, patience, robust communication, sharp intellect, and punctuality to maintain a positive customer experience and resolve complex problems. As GIGIE was advertising from a kiosk, it was difficult for the customers to reach out the customer support as they were not having any single point of contact that they can use for the connection. And, GIGIE was not able to build relationships with their customer, it was a challenge for them to know their customer and build an efficient connection for further business growth.
Understanding customer needs and knowing their priorities is a keystroke to growth in any business, GIGIE wanted their clients to have a greater understanding of what they do, but they feel that they were not able neither to understand their clients nor in making clients understanding their business because of lack of communication and connection among the customer.
HOW LEADBOX HELPING GIGIE
LEADBOX offered a range of solutions to GIGIE that helped them to improve engagement, increase sales, and strengthen customer relationships, ultimately leading to growth in their business. Below are some ways in which LEADBOX played a crucial role in supporting the success of GIGIE by assisting them in overcoming various challenges:
1. TRANSITIONING FROM MANUAL TO DIGITAL MARKETING
Previously, GIGIE struggled to reach a diverse audience using traditional marketing methods. However, LEADBOX made it possible for them to use digital marketing to advertise their business to people in various locations. LEADBOX also automatically sends information about GIGIE's new policies and services to WhatsApp numbers obtained from their database. This has greatly facilitated GIGIE's ability to communicate with its audience and promote its business. To increase the accuracy of customer data, LEADBOX implemented a system using QR codes that automatically collected contact information. Before this, manually catering to a large audience was not a practical solution. With the introduction of the QR code strategy, customers were able to easily schedule demos by scanning the code, leading to a higher chance of converting hot leads into potential buyers. By automating WhatsApp marketing, GIGIE was able to streamline its efforts and operate more efficiently, as they were able to handle all tasks from a single point of contact rather than using kiosks or other manual marketing strategies. This approach proved to be cost-effective for the company., moreover It is easy to track the success of your digital marketing campaigns, as you can see how many people have clicked on your ads, visited your website, or taken a
desired action. This allows you to see what is and is not working, and to adjust your strategy accordingly. LEADBOX allows them to reach a global audience, as their business was accessible from anywhere with an internet connection, this strategy is flexible and can be easily adapted to suit the needs of your business or organization.
LEADBOX aided in establishing strong connections and relationships with customers through interactive and efficient conversations facilitated by an AI chatbot. This chatbot allows for the creation of personalized communication strategies to nurture the target audience and automatically analyses customers' priorities, enabling a better understanding of the difference between hot and cool leads. This helps to determine the appropriate time for nurturing leads, leading to higher chances of conversion into buyers, Additionally, the chatbot's automation allows for easy and timely customer support for customers, Additionally, the chatbot's automation allows for easy and timely customer support for customers, now the Customers were able to connect with one point of contact that is WhatsApp, so it was a convenient method for them to enjoy GIGIE'S services. LEADBOX improves customer support by providing quick responses, personalization, 24/7 availability, increased efficiency, and improved accuracy. This AI chatbot, can handle multiple customer interactions simultaneously, provide personalized communication, and offer accurate and up-to-date information to customers, improving the overall customer experience.
LEADBOX's automated conversations with customers helped GIGIE to establish good relationships and provide insights into their buying priorities and preferences. This assist GIGIE in retargeting or crossselling their products. LEADBOX can assist with cross-selling through personalized product recommendations, upselling, and cross-selling. These chatbots can analyze a customer's purchase history and suggest related or complementary products based on their interests and needs. It can also suggest higher-priced or upgraded products to customers. By providing convenient purchasing options, such as direct links or the ability to make purchases directly through the chatbot, customers were able to easily purchase recommended products. Additionally, by engaging customers through personalized communication and product recommendations, chatbots can increase customer loyalty and drive repeat business.
Ready to see how our solutions can transform your business? Book a demo today and experience the power of LeadBox firsthand!